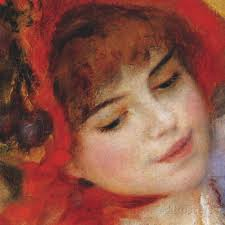 Beautiful exhibitions will be held throughout Normandy:
For more information, contact me early next year…
Plan this one already in your Normandy trip!
Caillebotte, Painter and Gardener
Exhibition from March 25 to July 3rd 2016
Musée des Impressionnismes Giverny
For a long time Gustave Caillebotte was considered a wealthy amateur painter, a collector and the patron of his impressionist friends. Today, he is seen as an important member of the impressionist group. Famous for his paintings inspired by Baron Haussmann's re-design of Paris, Caillebotte also dedicated an important part of his work to garden scenes.
It was in his family's property at Yerres that Caillebotte painted his first studies directly from nature. Later, he acquired a property in Le Petit Gennevilliers where he laid out a sumptuous garden and built a greenhouse. Like his friend Claude Monet, with whom he shared a passion for horticulture, he focused on depictions of the natural world.
At the musée des impressionnismes Giverny, about a hundred of works of art, paintings and drawings, will be reunited to present this aspect of his art.
Exhibition organized in collaboration with the Museo Thyssen-Bornemisza, Madrid.
See you soon!